Hoppas att ni har haft en bra måndag so far! Jag ska strax ta mig iväg till IKEA för att köpa en tavellist… Jag är inte alls särskilt taggad på att ta mig hela vägen dit idag men jag är riktigt taggad på att få upp tavlor på väggen så det måste bli gjort! Jag har beställt tavlor till sovrummet som jag ska ha över sängen och jag tror att det kommer att bli superfint. <3
Men innan ska jag dela ett axelpass med er. Jag är jätteglad för responsen som jag har fått från er sedan jag började med GIFs och det känns så roligt! Särskilt när ni skriver och berättar att ni provar passen. Så jag hoppas självklart att ni kanske finner lite inspiration här tills erat nästa axelpass!
---
I'll share a shoulder session with you. I'm very happy for the response I've received from you since I started with GIFs and it feels so fun! Especially when you write and tell you to try the sessions. So, of course, I hope you can find some inspiration here til your next shoulder session!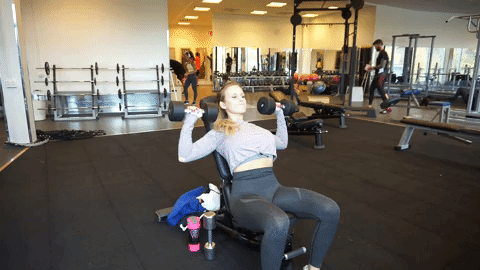 Axelpress med ryggstöd
12 reps x 5 set
---
Shoulder press with backrest 
12 reps x 5 sets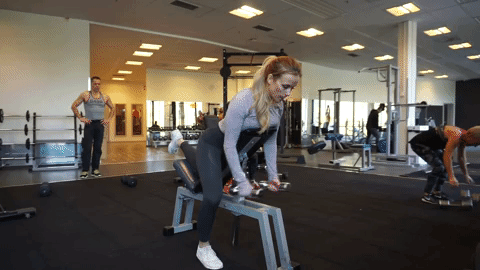 Här gör jag ett triset på framåtlutad bänk. Först gör jag 15 reps axellyft åt sidan, sedan direkt gör jag 15 reps axellyft rakt fram och sedan avslutar jag med 15 reps hantelrodd bakåt. Detta är 1 set. Vila nu i någon minut och upprepa 3 set.
---
Here I do a triset on a declined  bench. First I do 15 reps deltiod raises, then I immediately do 15 reps front lifts and then I finish with 15 reps dumbbell  rows backwards. This is 1 set. Now rest for a minute and repeat 3 sets.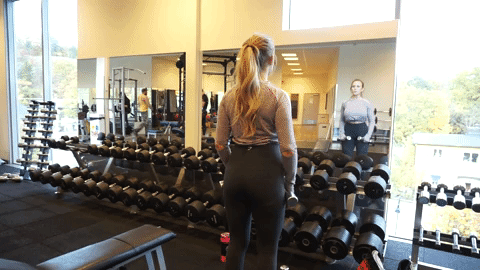 Axellyft
15 reps x 4 set
---
Deltoid raises
15 reps x 4 set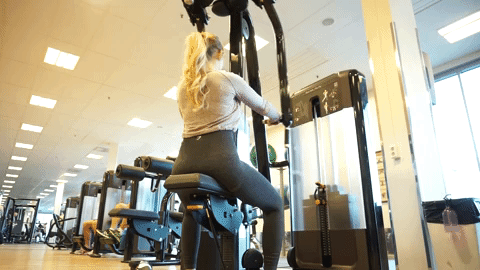 Baksida axlar i maskin 
15 reps x 4 set
---
Rear delts in machine
15 reps x 4 set