Godmorgon!
Nu var det ett par dagar sedan som jag delade ett träningspass med er så jag tycker att idag är det dags igen. Här nedan kommer ni att få ta del av gårdagens ryggpass som jag körde. Det kändes riktigt bra och brändes ordentligt. I det här passet ligger fokuset främst på latsen!
---
Good morning!
Now it was a couple of days ago that I shared a workout with you so I think today is time again. Below you will get to take part of yesterday's back session. It felt really good and burnt properly. In this session the main focus part is lats. 
Latadrag med brett grepp
20 reps x 2 set
10-10-10 reps x 3 set
När jag skriver 10 – 10 – 10 så menar jag att detta är ett dropset. Ett dropset går ut på att man börjar utföra sin övning med hyfsat höga vikter för att sedan stegvis minska vikterna ju högre upp i seten man kommer. I slutet brinner det riktigt i musklerna trots att vikten är låg! Så först gjorde jag 10 reps, sänkte vikten, gjorde 10 reps, sänkte vikten och gjorde 10 reps igen. Det är ETT set. (Orkar du fler än 10 så gör du tills dess att du inte orkar fler alt. ökar vikten så att du inte orkar fler än 10)
---
Lat pulldowns with wide grip
20 reps x 2 set
10-10-10 reps x 3 set
When I write 10-10-10, I mean that as a dropset. A dropset is when you start your exercise on a fairly high weight and then gradually reduce the weights, the higher up in the sets you'v come. In the end it really burns in the muscles even though the weight is low!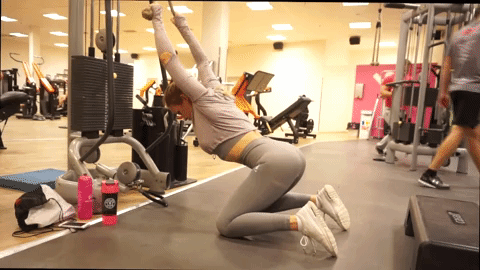 Latsdrag uppifrån med rep
15 reps x 4 set
---
Lat pulldowns with rope in cable
15 reps x 4 set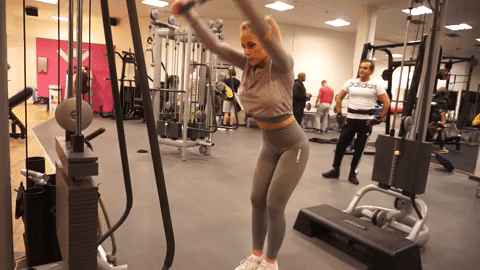 Pullovers i cable

15-15-15 reps x 4 set
(drop set – se första övningen för beskrivning)
---
Pullovers in cable
15-15-15 reps x 4 set (drop set – see first exercise for description)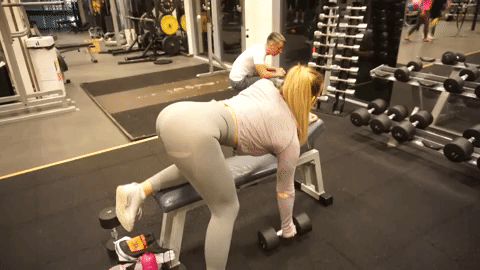 Hantelrodd

12 reps x 5 set på varje arm
---
Dumbbell row
12 reps x 4 sets on each arm